Avent
Philips Avent Classic baby bottle SCF680/37
Clinically proven to reduce colic and discomfort*
Our Classic bottle has been trusted by mothers for 30 years, and continues to be the preferred choice of many moms. Designed for an enjoyable and easy feeding experience, it is clinically proven to reduce colic and discomfort.
Compatible with the Philips Avent range
The Philips Avent Classic bottle is compatible with the Philips Avent range, excluding Natural bottles. We advise to use the Classic bottles with Classic feeding nipples only.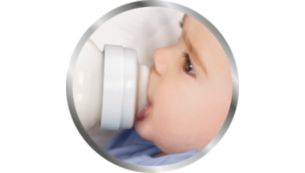 Easy latch on due to the unique valve on the nipple
Unique valve on the nipple flexes to your baby's feeding rhythm. Milk will only flow at the pace chosen by your baby to minimize overeating and spit-up, burping and gas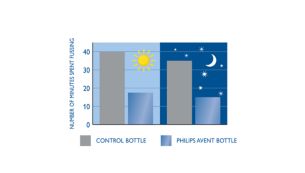 Clinically proven to significantly reduce fussing
Sleep and nutrition are vital to your baby's health and happiness. A randomised clinical trial was carried out to see whether infant baby bottle design affects "infant behavior". The Philips Avent Classic baby bottle was shown to significantly reduce fussing by approximately 28 minutes a day as compared to the comparator bottle (46 min vs 74 min, p=0.05) This was especially true during the night-time.